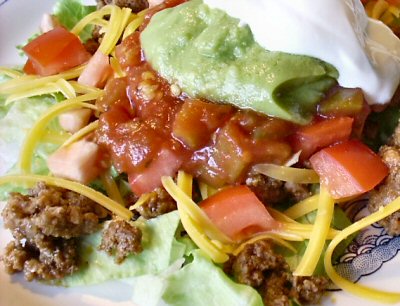 Well, I tried the PaleoPlan.com, and here is my honest critique: the recipes were sometimes complicated, and the ingredients were hard to find. I found it hard (impossible) to eat leftovers for lunch every day. Also, I didn't love all the recipes. Some were moderately good, some great, and some yuck. Well, that's about the same or worse track record as I have doing my own menu planning, and it doesn't cost me $10 a month. So I have decided to invest the 2 hours in making my own menu again.
I am so indecisive about whether to commit to Paleo (don't want to give up dairy, don't feel all that satisfied on it, plus is it low enough carb for me to lose weight?), or whether to go back to Atkins style low carb (find myself eating a lot of Splenda, and a few digestive problems- don't know why) or whether to eat normally for a while (because of the time crunch, kids complaining, and just plain enjoyment of food.)
I have decided to try alternating days for a while. This would mean I would be eating either low carb or Paleo for 5 days of the week, and eating normally for 2. I don't know if this will work for me, but time will tell, I guess. I'm guessing if I want to lose weight I will have to eat "normal" less than 2x a week.
Because it takes me 2 friggin' hours to plan my menus and make my grocery lists, I thought I'd share them so maybe others could benefit from them. Truthfully, this menu plan might even last you up to 2 weeks because you will have a lot of leftovers (not the yucky kind, the good kind.)
Here is the google doc for the grocery list.
(This might not be perfect. It's hard not to forget things- I usually end up running to the store for things that somehow disappeared from the list.) Or if you're only using a few recipes, Ziplist.com is a great way to clip recipes and automatically add the ingredients to an online grocery list, then there is a mobile app, so you can use your phone for a grocery list. Also, I may only shop for a few days at a time since our fridge is so small, and this calls for A LOT of big bulky produce. #wearesohealthy
highlighted =can be prepared ahead and frozen

Low Carb

Paleo

Normal

Low Carb

Paleo

Normal

Low Carb

Breakfast

Scrambled Eggs w/ bacon and sausage

Eggs & bacon

Lunch

Egg Salad wrapped in lettuce leaves

Leftover Bacon & Swiss Quiche

Dinner

(Use Boston Lettuce)

Slow Cooker Shredded Pork Salsa Verde

Sauteed orange & yellow peppers plus sautéed garlic spinach

Oven-roasted Brussels sprouts and Faux-Tay-Toes (steam cauliflower till tender; drain; mash with a little olive oil, coconut milk and salt and pepper to taste till you get a mashed potatoes texture)

Bread

Green Salad

2 Snacks, 1 for during the day and 1 dessert

Cajun Smoked Salmon Dip with Almond Thins

Dried fruit & nuts

Frozen Egg Rolls

Cheese Sticks, Macadamia Nuts

Fruit of Your Choice & Crunchy Veggies